FROM: Rear Admiral Tolwyn, CINCWEAPONSDIVISION
DATE: 2012.05.04
As an extra for all of you, we've got just what you need if you can't get enough of the game - we have decided to release the music of Wing Commander Saga: The Darkest Dawn. This huge compilation of all-new music was created by our team of talented composers: Jeff Ball, Tim Janssens, Edward Bradshaw, Glyn R. Brown, Jeff Broadbent, and Peter Dmitriyev. As an added bonus, there are several deleted songs that are included in the archive. You know that's right.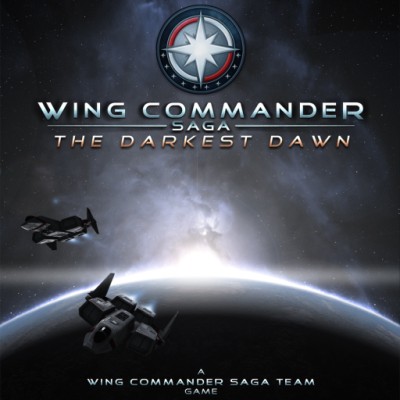 We will also release a second album soon. It will be a collection of remastered Wing Commander 3 music, based on the originals composed by George Oldziey, whose electrifying soundtrack provided the inspiration for the original music created by our composers for Wing Commander Saga: The Darkest Dawn.
(Before watching, you are strongly encouraged to complete the main campaign. Certain surprises may be spoiled otherwise.)
-Tolwyn